SRE Board of Directors
The board of directors of a co-op makes important strategic decisions for the organization, while the operations (day-to-day running of the business) is entrusted to the CEO and employees. They are co-op members, just like you. They live and work in the community, just like you. And they want the best quality of life for their families while preserving the integrity of small-town life.
Michael McMillan, President/CEO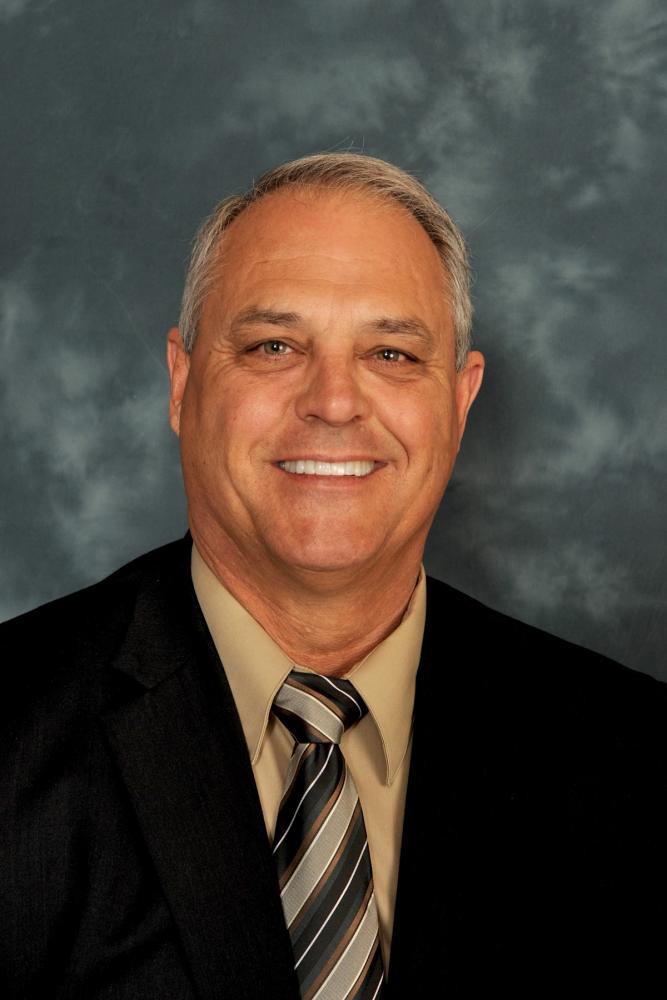 Michael McMillan
The Southern Rivers Energy Board named Michael J. McMillan as the new President/CEOin 2013. He transferred from Irwin Electric Membership Cooperative in Ocilla, GA after 17 years where he was most recently the co-op's Chief Operating Officer. He took the helm at SRE on July 1, 2013.
McMillan was born in Tifton and grew up in the small town of Nashville in Berrien County, GA. He graduated from high school in 1977 and earned his bachelor's degree in electrical engineering from Southern Polytechnic State University in Marietta. McMillan continued his education in business administration at the University of Tennessee and the University of Georgia.
He began his career at Norfolk Southern in the signaling and electrical departments covering Alabama, Georgia, and Tennessee. After five years at Norfolk Southern, he began work as a private electrical engineering consultant in Macon where he worked for another five years before being hired as the engineer at Irwin EMC.
"I have always had a connection with co-ops from growing up in a rural community and because my older brother is President/CEO of Sumter EMC in Americus, GA. I knew I wanted to live in a rural community as opposed to living in the city and the bottom line is you just can't beat working at an EMC. Not only because they pay well and look out for their employees as far as benefits and retirement but because of the people. I knew from experience that EMC people are as good as they come and it's a business that operates like a family. Who wouldn't want to be a part of that?" says McMillan
Stephen Goodman, Chairman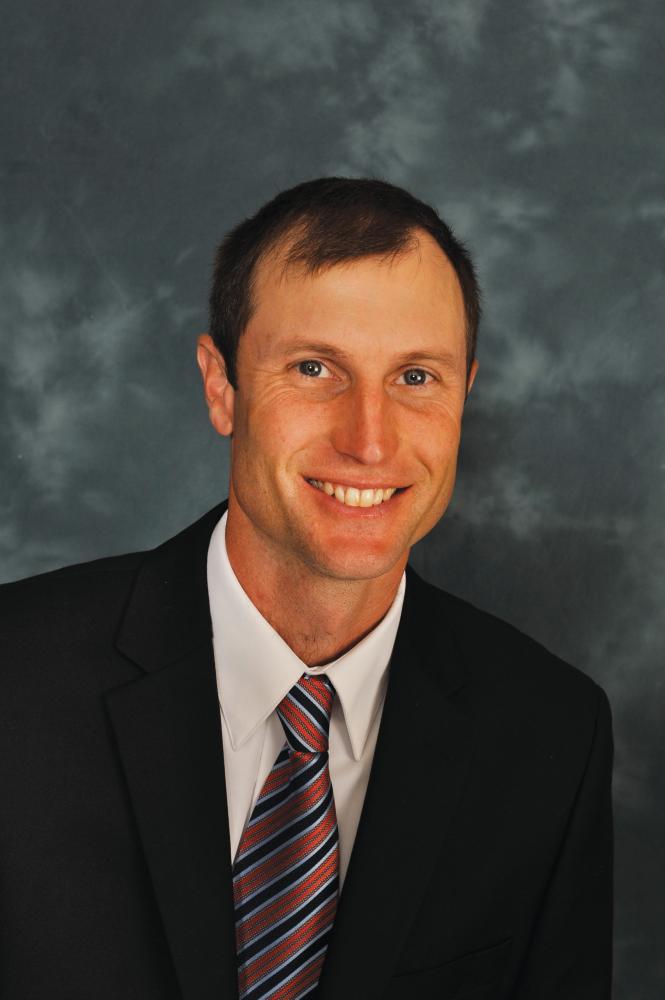 Stephen Goodman, Concord
Stephen Goodman serves as Chairman of the Southern Rivers Energy (SRE) board of directors in addition to owning and operating Goodman Grading, LLC and Caldwell Farm and Land, LLC in Pike County Georgia.
He holds a Bachelor's degree in Animal and Dairy Science from Auburn University and has earned the title of Pike County Agribusiness Producer of the Year, twice. He has also served on both the Farm Bureau and Cattleman's Association boards.
Goodman joined the SRE board in 2011 as the youngest director in the co-op's history, at the age of 33, and was elected Vice-Chairman in 2017. He is a 2018 Leadership Georgia graduate and received the 2018 Georgia Cattleman's Association Producer of the Year award.
Stephen lives in Pike County with his wife and son. In his spare time, he enjoys the outdoors, golfing, and spending time with family.
Brian Ogletree, Vice Chairman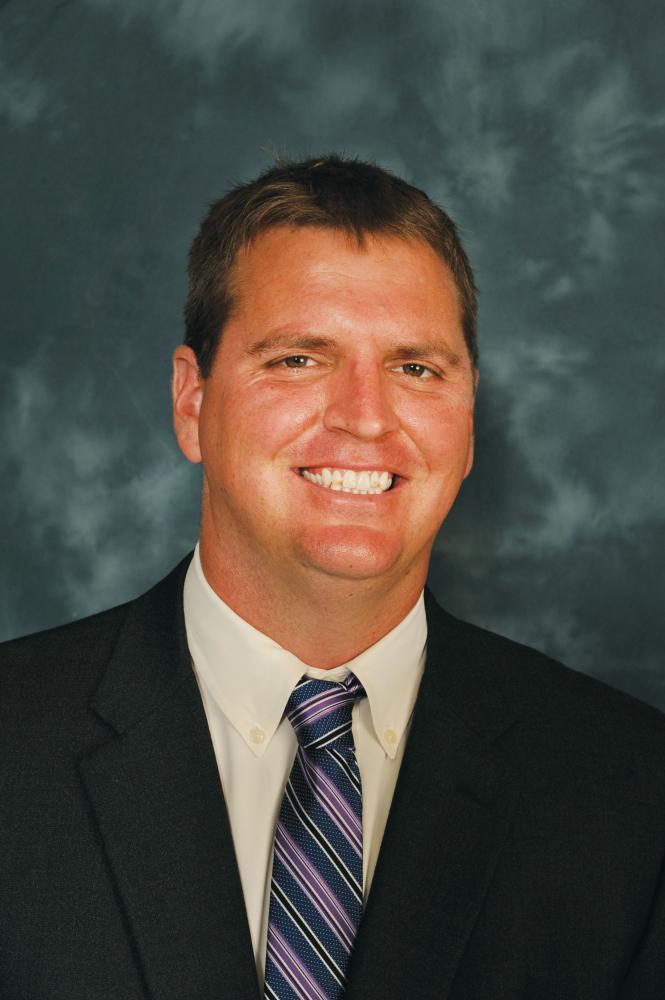 Brian Ogletree, Milner
R. Brian Ogletree serves as Vice Chairman of the Southern Rivers Energy board of directors. He and his wife live in Lamar along with their three children and are members of Rock Springs Church. Brian is a dedicated local citizen and firmly rooted in the area from all aspects of his life.
He was raised on the family farm working side by side with his father. Upon graduation, he decided without a doubt that he wanted a career in agriculture and farming. After obtaining his commercial pilot's license and flying for a local law firm in Macon for several years, he decided he wanted to farm full-time in 2005.
Today, Brian is in charge of running the more than 70-year-old family farm. The land is worked in Butts, Spalding, and Lamar Counties, and consists of 2000 acres. Of these 2000 acres, crops grown include wheat, soybeans, millet, clover, and also a small beef herd. In addition to the many crops grown, Brian also operates one of the larger seed cleaner & bagging facilities in the state along with two-grain handling & drying installations.
Harry Park, Secretary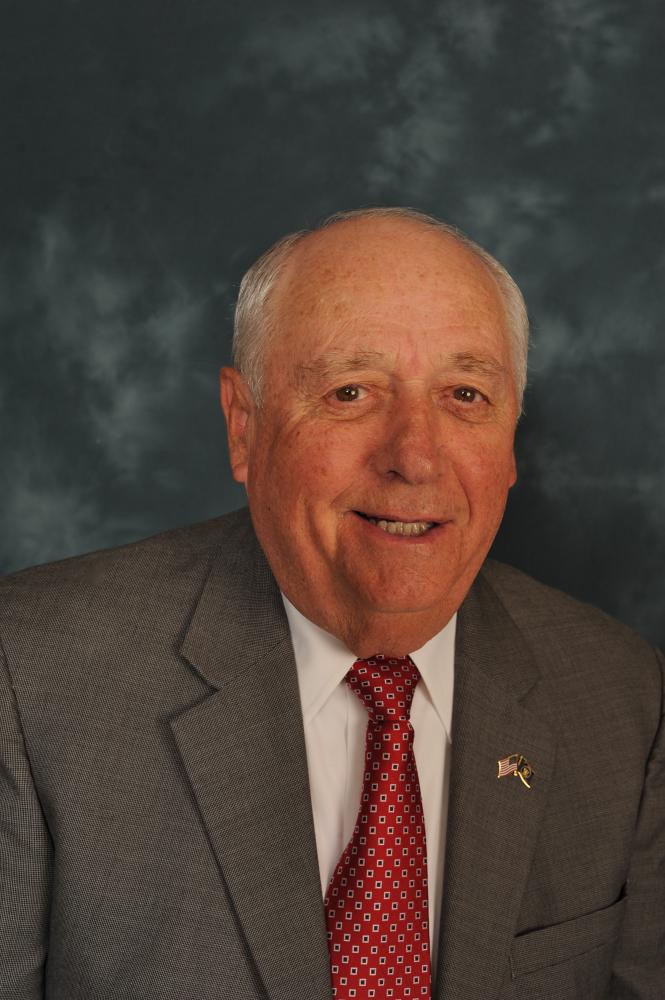 Harry Park, Yatesville
Harry Park lives in Yatesville, GA where he was married to the late Mary Willis Park for 55 years. He is originally from Pulaski, TN but his extensive banking career has led him all over the Southeast. He served four years in the US Navy before receiving an honorable discharge in 1957. He has served on the Southern Rivers Energy Board of Directors for the past 22 years. He is also very active in his community and serves in many capacities including chairman of the board of deacons at Ramah Primitive Baptist Church in the Redbone Community.
He has 35 years of experience in the banking business, which includes serving as an executive at eight banks, including president of four. He also owned and operated a poultry business for 12 years giving him a clear understanding of the issues facing rural customers and electric cooperatives. Mr. Park is an avid family man and stays active in the lives of his three children and eight grandchildren.
Millie Alexander, Treasurer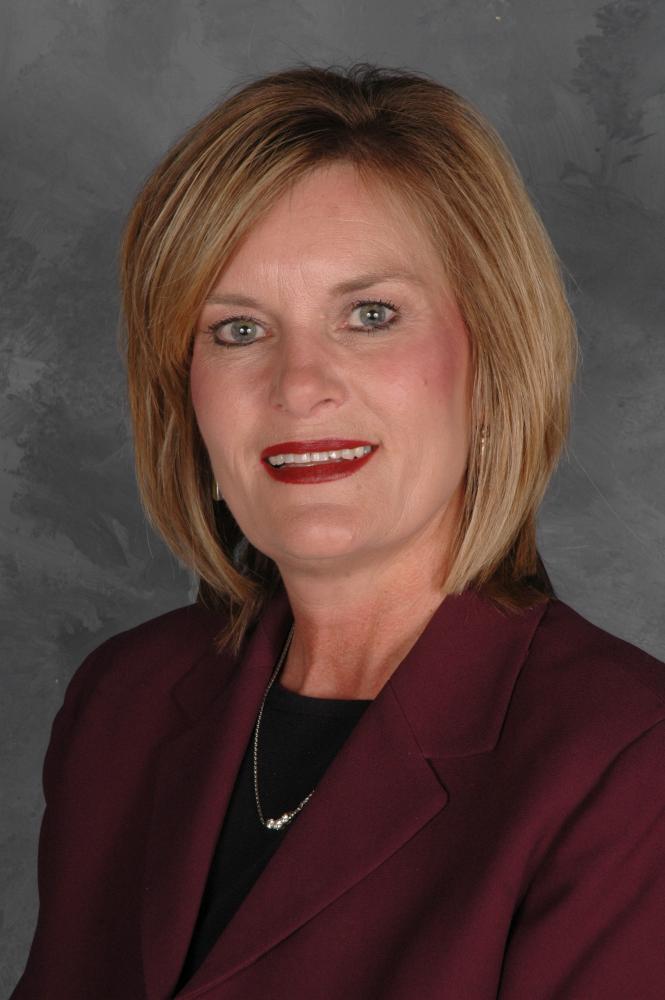 Millie Alexander, Zebulon
Millie Alexander was born and raised on a farm in Laurens County where her family grew a variety of crops including cotton, soybeans, wheat, rye, corn, grain sorghum, peanuts, and tobacco. Livestock included cattle, swine, and goats.  She graduated from West Laurens High School in 1974 with honors.
Mrs. Alexander moved to Zebulon, GA in 1987 and married Barry Alexander who is a District Director for the USDA Farm Service Agency.  They have four children.
Millie retired from the USDA Farm Service Agency where she was the County Executive Director of the Farm Service Agency for Lamar, Pike, Monroe, and Upson counties.  She and her husband own a beef cattle farm in Pike County and are members of Zebulon Methodist Church.  She is an active member of the Mid-GA Cattlemen's Association, GA Cattlemen Association, and Georgia Association of County Office Employees where she has served on the executive committee.  She is also a longtime supporter of and volunteer for the 4-H livestock program.  She has served on the Southern Rivers Energy Board since 2005 and was elected Treasurer in 2009.  
Andy Bush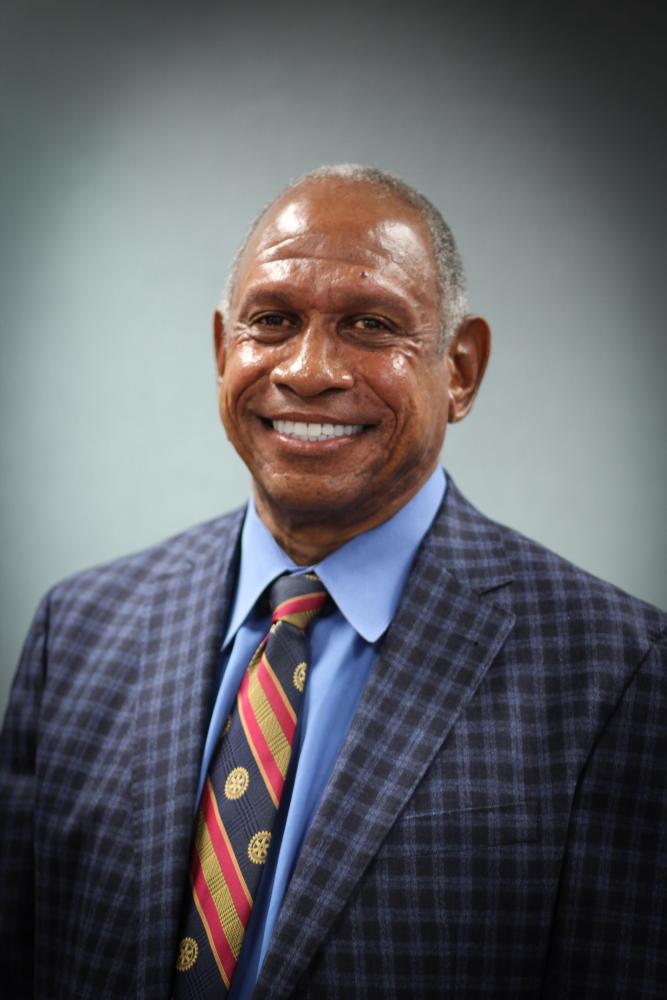 Andy Bush, Barnesville
Mr. Andy Bush was born and raised in Lamar County, Georgia, and graduated from Lamar County High School in 1971.  He graduated from Fort Valley State University with a Bachelor's degree in Business Administration with a minor in Agricultural Science at the age of 19.  He is the founder and owner of Bush Farms LLC which is a poultry and cattle operation, as well as the owner of Bush Farms LLC Real Estate.

Andy and his wife, Dianne reside in Barnesville.  They have one daughter, Kendall.  Andy is a member of The Green Mount United Methodist Church where he is a Steward and Sunday School teacher.
Andy is a member of the Kappa Alpha Psi Fraternity, Incorporated.  He has served on many boards for organizations and businesses in the area including:
•    Barnesville Boys and Girls Club (Chair Person 2 Years) 
•    Barnesville Lamar County Community Foundation 
•    Lamar County Tax Assessors Board 
•    Barnesville Rotary Club (President 2013-2014) 
•    Gordon State College Trustee Foundation (Chair Person 1 Year) 
•    United Bank Board of Directors 
•    Advisory Board of Well Star Health for Spalding Regional Hospital 
•    Soil & Water Conservation District Supervisors Board 
•    Executive Board for Boy Scouts of America (President 2 Years) 
•    Farm Service Agency Board
Andy has been named Citizen of the Year 2020, Farmer of the Year 2017, and received the Golden Eagle Award for Flint River Council Boy Scouts of America in 2018. Mr. Bush was appointed to fill a vacancy on the board in January 2022.
 
John Pope, Forsyth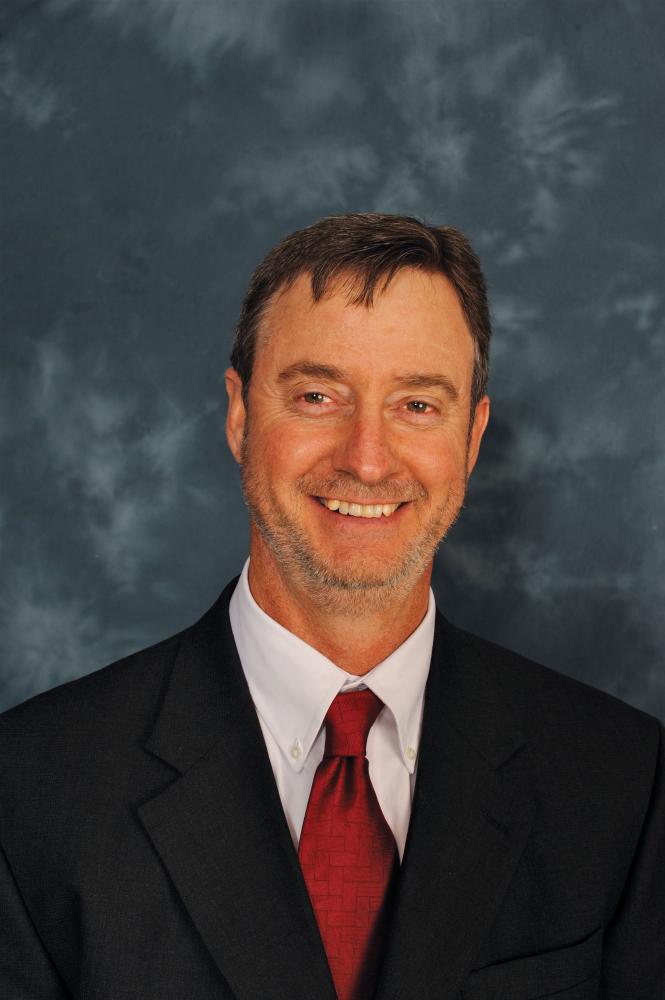 John Pope, Forsyth
John Pope is the Monroe County Extension Coordinator and Agricultural agent, a position he has held since May 1, 1989. He has served in UGA Extension for over thirty-nine years. He worked in Worth and Lamar counties before moving to Monroe County.  He graduated from the University of Georgia with a Bachelor of Science in Animal Science in 1980 and a Master of Science in Agricultural Extension in 1998. He has received numerous awards over the course of his career including the Distinguished Service Award by the National Association of County Agricultural Agents organization in 2008. This is the highest award given in Extension, recognizing excellence in educational programming.
John grew up on a small cattle farm in Meriwether County and was actively involved in Meriwether County 4-H activities including steer shows and livestock judging.  He is very involved in the Monroe County community. He is a member of the Monroe County Chamber of Commerce through the Monroe County Extension office. He has worked with the Forsyth Better Hometown director to establish the first locally grown Forsyth/Monroe County Farmers Market that has been operating since May 2009. He works with the Mid GA Cattlemen's Association helping sponsor adult educational programs and youth livestock events. He works with the Monroe County Cattlemen's organization in a similar way. He helped the Monroe County Cattlemen develop the Monroe County Heifer Evaluation and Reproductive Development (HERD) program in 2004. 
John and his wife live on a 15-acre small farm in southern Monroe County where he raises cattle and sheep. They have a daughter and a son and are members of the First Baptist Church of Forsyth. Pope joined the Southern Rivers Energy board in 2015.
Chanda Thompson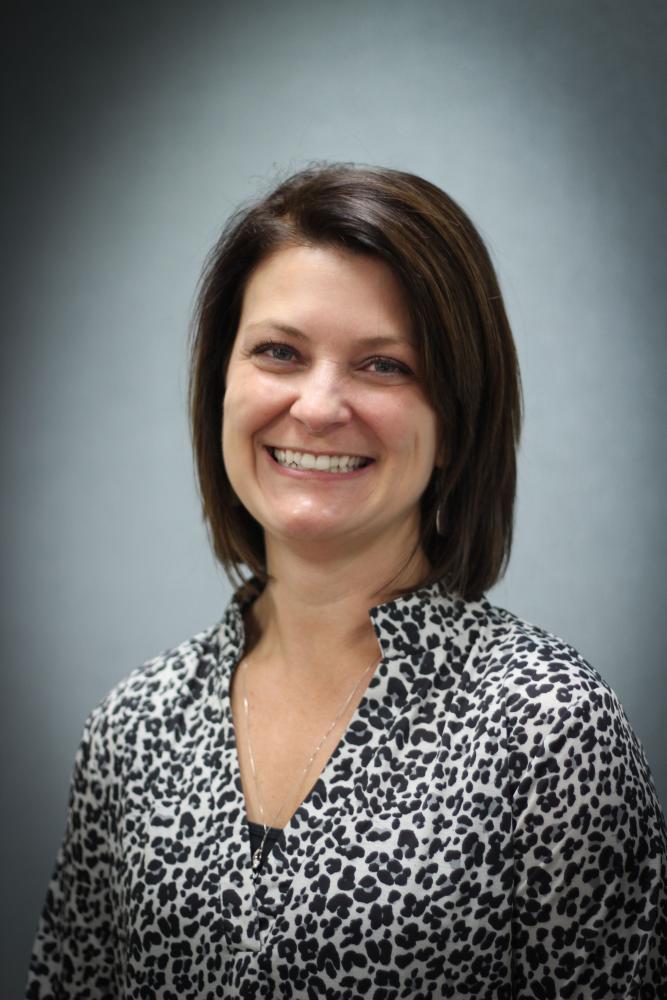 Chanda Thompson, Barnesville
Dr. Chanda Moxon Thompson graduated from Auburn University and the Tuskegee School of Veterinary Medicine in 2010. She is a Barnesville native and returned to Lamar County to work locally. She opened her own practice, Thompson Veterinary Services, in 2015.
She serves as committee chair of the Lamar County Farm Bureau Women's Committee, is past chair of the Lamar County Farm Bureau Young Farmers Committee, and is also an active member of the Barnesville-Lamar County Chamber of Commerce. Chanda serves on the Georgia Farm Bureau Equine Commodity Committee and is involved in the Georgia Cattlemen Association and the American Veterinary Medical Association.
She is a member of First Baptist Church in Barnesville, where she assists in multiple capacities, including being a member of the Nominating Committee, Faith Friends Academy Board Member, and the FBC Children's Ministry Board.
Chanda and her husband, Chad, live in Lamar County with their three daughters.
Nedam Walker, Lizella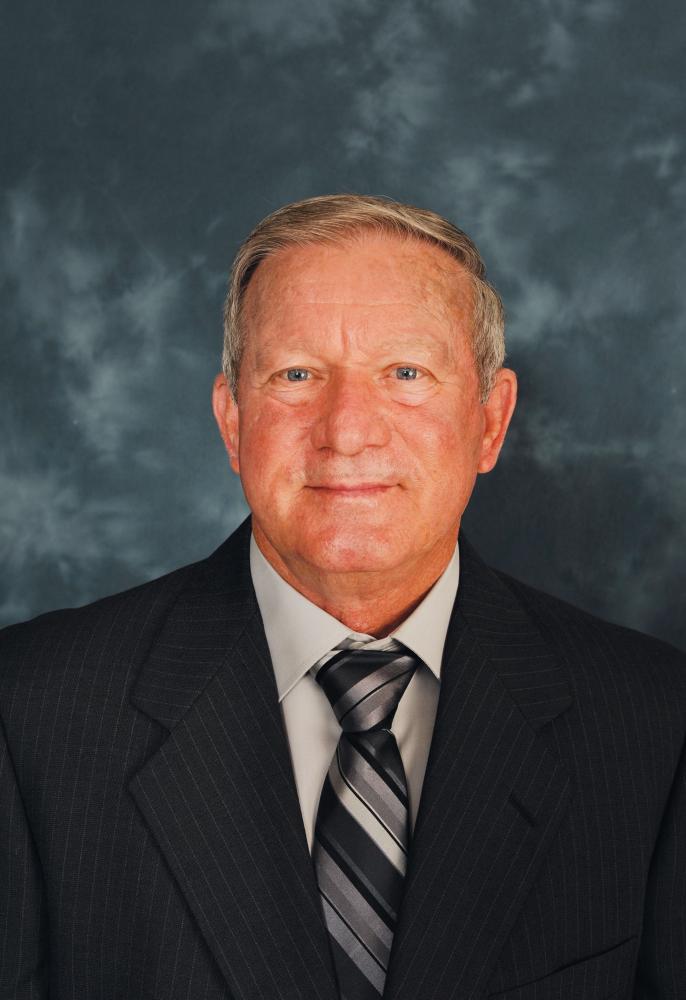 Nedam Walker, Lizella
Nedam Walker was born in Peach County and raised in Crawford County where he still resides today. He graduated from Crawford County High School in 1964 and went to work for Georgia Kraft Woodland Division.
After entering the U.S. Army in 1965, he served in the Vietnam War from June 1966 until July 1967. Walker finished his three-year stint in the military at Fort Rucker, AL, and was discharged in December 1968 with the rank E-5 Staff Sergeant.
After his discharge, he worked for Georgia Timberland for approximately one year.  In 1969, he went to work for Robins AFB in Warner Robins and retired with a total of 40 years of service in the military (37 years at Robins and 3 years in the Army).  His last 22 years at Robins AFB were spent in management. Walker completed six years of apprenticeship as a machinist and electronic technician as well as attended managerial courses at Maxwell AFB in Alabama and Wright Patterson AFB in Dayton, OH in addition to numerous other management courses.
He served on the Southern Rivers Energy Trust Board for three years the last of which was served as Vice Chairman. He has also served as a member of SRE's Credentials and Elections Committee and is a member of the Planning and Zoning Board for Crawford County.
The Southern Rivers Energy Trust Board is a 501(c)3 organization that was established to represent the members of Southern Rivers Energy and the funds collected through Operation Round Up® for charitable purposes. The mission of the SRE Trust is to distribute donations from members through Operation Round Up to worthwhile, charitable purposes that will improve lives and respond to immediate needs within the counties where the cooperative provides electric service.
Jeanie Travis, Chair
Dale Simms, Vice Chair
Darcy Sutton, Secretary
Rusty Lanier, Treasurer
Jeremy Coleman
Linda S. Olivier
Jody Thaxton
Chad Thompson
Jim Totten
Bob Wiggins
Michael McMillan, President/CEO
Steve Caison, Chief Operating Officer
Tony Caldwell, Manager of Finance & Accounting
Sheldon Crane, Right of Way and Fleet Coordinator
Erin Cook, CCC, CKAE, Manager, Member Services & External Affairs
Trisha Denson, Administrative Assistant/HR Administrator
Rob Hall, Engineering Services Supervisor
Jonathan Hardy, Purchasing Agent/Facilities Maintenance Coordinator
Donald Jones, Construction & Maintenance Superintendent
Jason Parrish, IT Systems Operations Manager
April Sorrow, Customer Service Supervisor
Randy Winkles, Engineering & Operations Manager/Safety Coordinator