Once a year, two local high school students are selected by Southern Rivers Energy to represent our cooperative and state as delegates on the Washington Youth Tour. This top-notch leadership experience and tour of Washington, D.C., includes meetings with state and national leaders and leadership training, as well as visits to all the major sights. Participants join over 1,400 other students from around the nation—all expenses paid—for one incredible week in our nation's capital.
ELIGIBILITY 
Open to high schoolers in Bibb, Coweta, Crawford, Lamar, Meriwether, Monroe, Pike, Spalding and Upson counties. Students must be 16 or older prior to the trip (June 1st). (*Students who are seniors the school year prior to the trip are still eligible. Students do not have to live in a home served by SRE.) If you are interested in applying for or learning more about the Washington Youth Tour, contact Kathryn Green, or at 770-358-5772.
2023 CONTEST SCHEDULE
Application deadline (Must be in the SRE office by 4:30 p.m.): Feb. 10
Interviews for highest scoring individuals: Thursday, Feb. 16 from 11 a.m. -1 p.m.
Trip dates: June 15-22
2023 CONTEST RULES:
After studying the provided materials, you may choose to write an essay (under 500 words) or submit a video (under 4 minutes) covering information about the history of rural electrification, Southern Rivers Energy and U.S. government. The topic of your submission is: What did you learn from the study materials and why should you represent Southern Rivers Energy on Youth Tour? 
Submissions will be judged on the following basis:
   • Knowledge of material: 35 points
   • Composition and grammar: 15 points
   • Originality and Creativity: 40 points
   • Adhering to all of the instructions: 10 points
Submit your essay or video in hard copy or electronic format to Southern Rivers Energy. Be sure to include the WYT application with your submission. 
Essays may be dropped off or mailed to: 
   Southern Rivers Energy 
   Attn: Youth Tour - Kathryn Green
   1367 Highway 341 S
   Barnesville, GA 30204
Entries may also be emailed to kathryn@srivers.net. 
Your essay or video submission is due by Feb. 10 at 4:30 p.m. at our headquarters on Hwy 341 S. in Barnesville. The highest-scoring students will be invited to participate in the interview process beginning at 11:00 a.m. on Feb. 16. Students must score at least an 80 to qualify for the interview. The interview will be judged on personality, knowledge of study packet information, communication ability, appearance and poise, leadership qualities and goals. Please dress appropriately—as if you were going to a job interview. Students are free to go after their scheduled interview. Two students will be selected to win a trip to Washington, D.C., June 15-22. 
2023 STUDY GUIDE: 2023 Study Guide.pdf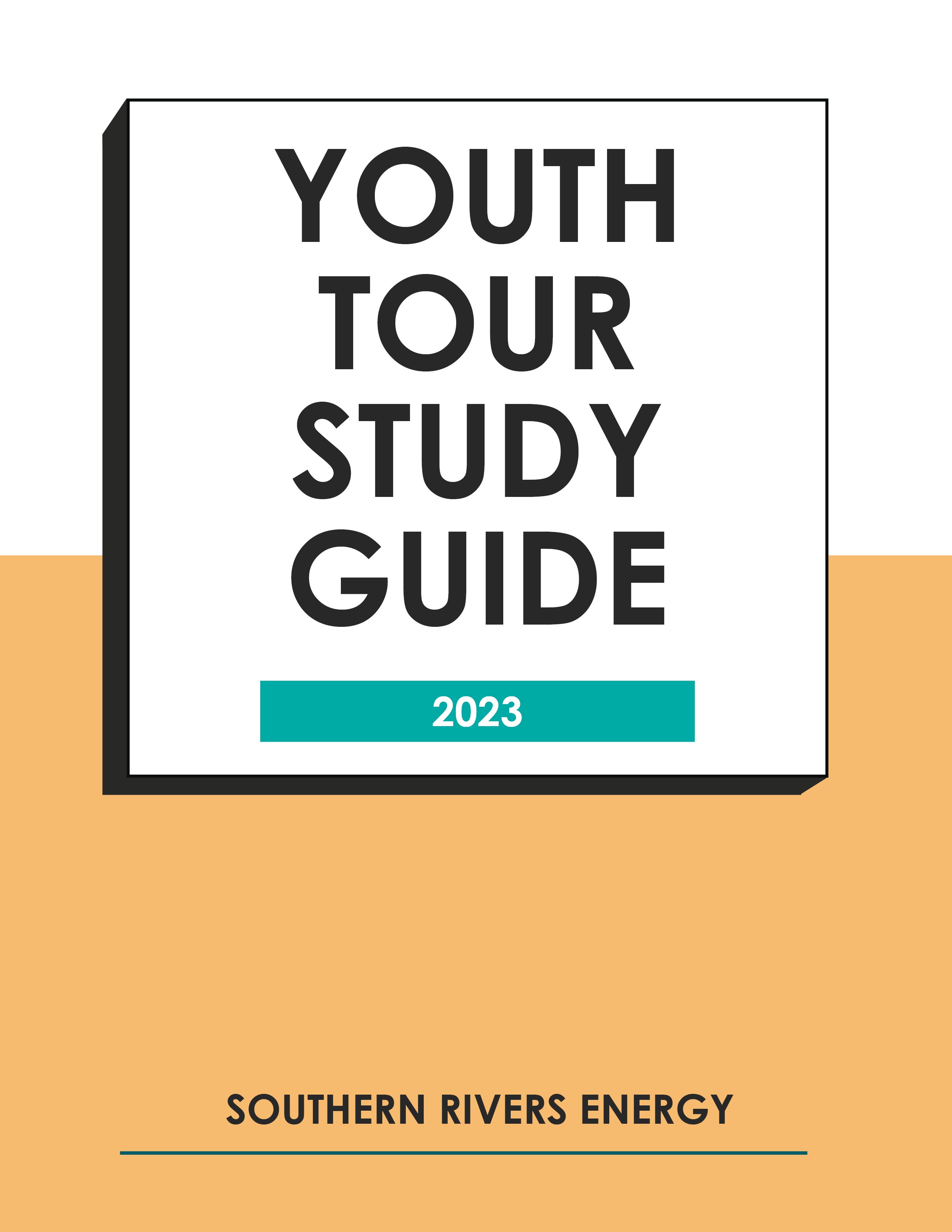 WHAT TO SUBMIT:
Your essay or video submission
VIEW PHOTOS FROM THE 2022 YOUTH TOUR: 2022 Washington Youth Tour Photos
*All participants will be required to follow CDC and federal and local government regulations related to COVID-19. All participants will be required to submit proof of a negative COVID-19 test taken 48 hours or less before departure.